Friday, December 31, 2004
The Sleep Fest continues
Jack slept very well last night – four hours in a row and then three hours after that. He's a very cute sleeping baby, here he is yesterday afternoon: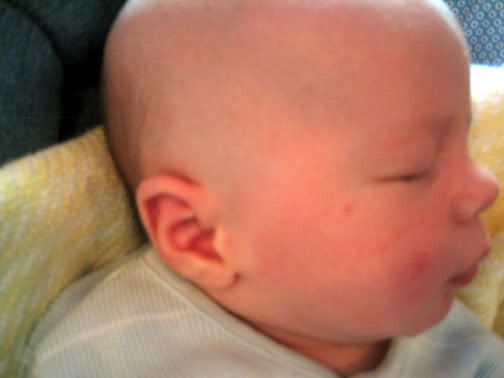 And then Aunt Carla came over to visit: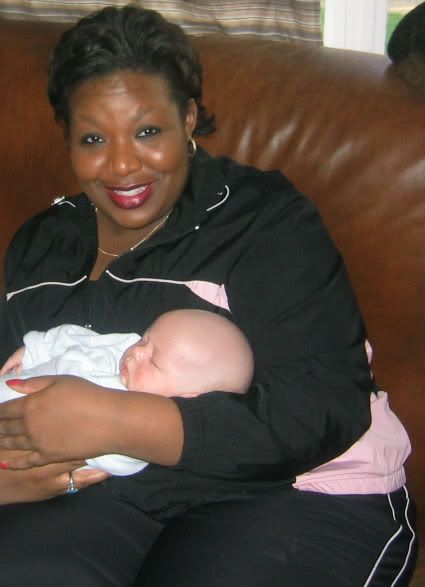 She wanted me to delete the following picture, but it was just too cute: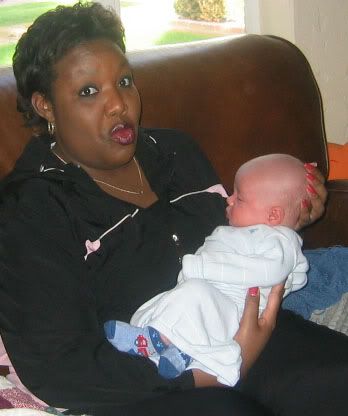 Both grandmothers are sick and unable to hold the little guy. I think it's very hard for both of them because he is just so darned cute. Hopefully they will both be better soon.
We had lunch with our friend Heather yesterday. She and her husband Jim are contemplating parenthood and she reads my blog to find out what it's like. We aim to be helpful here at How Is Jack, so I'm glad someone is getting good information out of it. I think the thought of becoming a parent is actually much scarier than doing it has been.
To answer Amy's question, I did not attend Notre Dame, Joe did. As with most Notre Dame grads he's very into the football team.